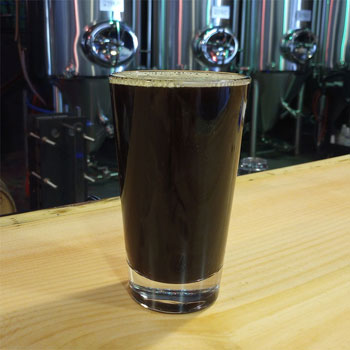 KRB Black IPA
ABV 6.0% IBU 70
On the darker side of IPA's, our Black IPA uses caramel malts to achieve its appearance, but maintains the hop characteristics of a traditional IPA.
Often mistaken for a Stout, the Black IPA is lighter, and much more bitter due to the hop selection.
Citrus, piney, and floral character from NY Chinnok hops with a solid foundation from Germantown Hudson Pale.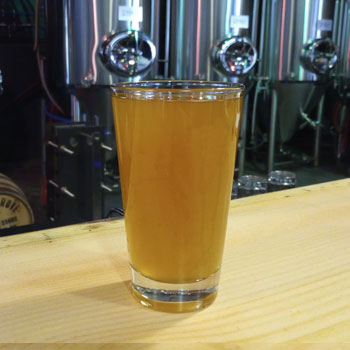 KRB Kölsch
ABV 5.5% IBU 22
Our Kölsch couples the Germantown Pilsner and Light Munich, with NY's Bineyard Santium hop to create a crisp, sweet, and yet fruity beer. The Kölsch is a refreshing treat on a hot summer day.
Originally created in Cologne Germany, the Kölsch is a hybrid beer with Ale yeast, but finished with Lager temperatures.
Expect a smooth taste, chilled to perfection, with a crisp finish. Muted fruity taste that won't drown out what it truly is… the Kölsch.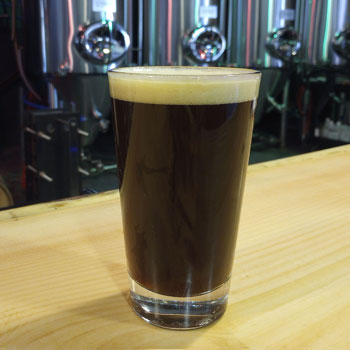 KRB Stout
ABV 6.0% IBU 10
Our KRB Stout combines 7 different types of malt to create a full bodied beer, yet not overpowering that is sure to surprise the drinker. The perfect addition to a cold night.
The chocolate and caramel malts provide the deep color and texture Stouts are known for, while offering a sweeter and less coffee taste than your average Stout.
Topped off with a thick head, this Stout is perfect year round.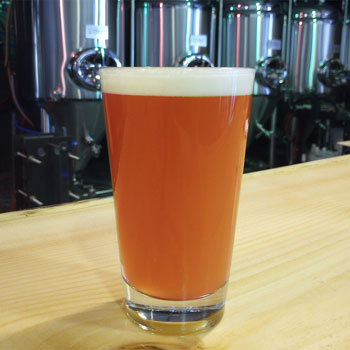 KRB Oktoberfest
ABV 6.0% IBU: 30
A full bodied Marzen style beer with a smooth and sweet finish. You'll taste hints of caramel, nuts, and cinnamon. Sometimes served with a rim of cinnamon.
A sweet and toasty mix, our Oktoberfest is the best introduction into fall. Traditionally brewed in the spring, Oktoberfest beers are aged until the fall celebration.
Our annual Oktoberfest highlights this and our other seasonal beers to celebrate the arrival of fall.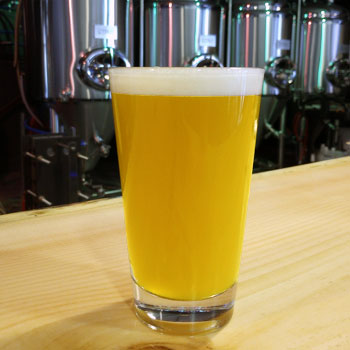 KRB Hefeweizen
ABV 5.0% IBU: 10
Our Hefeweizen is a traditional wheat beer, with a light hop profile. Initially sweet, the Hefe is smooth, unfiltered, and topped with a thick white head.
A lemon is sometimes served to compliment the sweeter side. You'll tasted hints of banana and sugar that keep this beer on the sweeter side of our offerings.
Initially served for our annual Oktoberfest, we now keep the Hefe on tap year round by popular demand.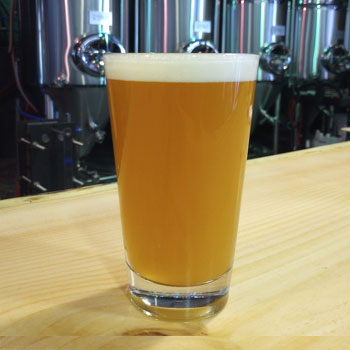 KRB Hazy IPA
ABV 5.5% IBU 36
Our Hazy IPA couples several NY hops to create a fruity, yet soft IPA ready for summer delight. Hazy and smooth, our Hazy IPA took several revisions before perfection.
The softer Mosaic hop balances out the Citra to create a even taste of juicy summer. Not as hoppy as your traditional NE IPA, our Hazy is surely in a class of its own.
You'll notice the tropical aroma and taste, from our dry hop process. Our unfiltered Hazy IPA will leave you with a silky feel good to the last drop.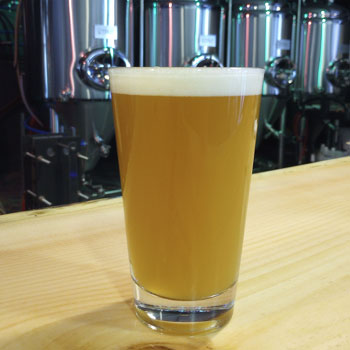 KRB Pilsner
ABV 5.0% IBU 30
Our Pilsner's simplicity is it's strength, a light pallet cleansing pilsner and that sure to refresh and quench your thirst.
The lightest of the beers, our pilsner is slightly bitter with some subtle notes of spice and grain.
Our Pilsner's lightly golden color, and clean taste make it the summer favorite.
Every 3-months we plan on releasing a new seasonal run to keep things new and interesting. We have plans to keep 5 beers in production all year, but our seasonal offerings will only last the season.
We also have a wide range of other farm brewed beers, ciders, gins, whiskies, vodkas, and wines from around NYS.
Beers
Ciders
Gins
Vodkas
Whiskies
Wines
If you have any questions or requests, please reach out to us. Thanks